WEST POINT FOUNDRY PRESERVE CLOSED FOR CONSTRUCTION: NO ENTRY ALLOWED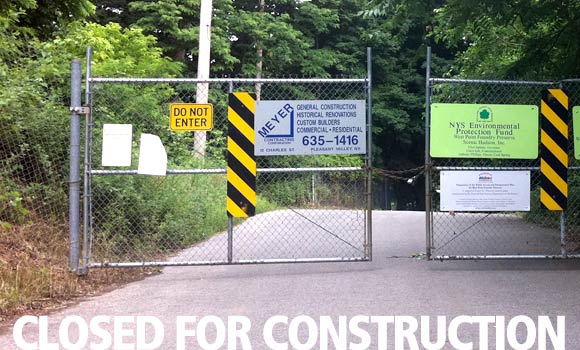 The newly restored West Point Foundry Preserve is expected to open to the public in fall 2013.
Starting June 12, 2012, the West Point Foundry Preserve was closed to the public to allow construction of exciting new features. The park is undergoing a $3.6-million project to create an education-heritage resource that will tell the stories of the foundry's contributions to the Industrial Revolution, its role in the Civil War and the land's remarkable ecological renewal. The new park will feature innovative interpretive elements, gathering areas and a universally accessible trail connecting to the Cold Spring train station.
Thank you for your patience and cooperation while we make these improvements.