On Monday, Jan. 25, TD Bank executives presented Scenic Hudson with a $14,000 grant to help Scenic Hudson work with City of Beacon schoolchildren to give them hands-on experiences of the Hudson River through field trips and family-friendly events at Scenic Hudson parks.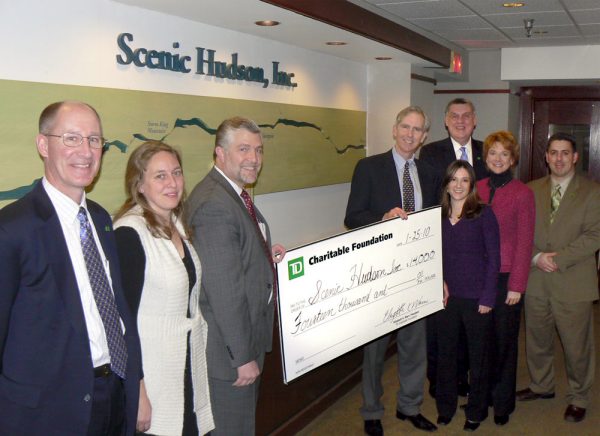 Pictured, from left to right, are: TD Bank Vice President William Melcher, Scenic Hudson Education Coordinator Susan Hereth, TD Bank Senior Vice President John Rath, Scenic Hudson President Ned Sullivan, TD Bank Vice President Jim Roque, Scenic Hudson Development Associate Patricia DeCarmine, Scenic Hudson Development Senior Manager Margaret King, and TD Bank Poughkeepsie Store Manager Christopher Galayda.
See this press release for additional details.