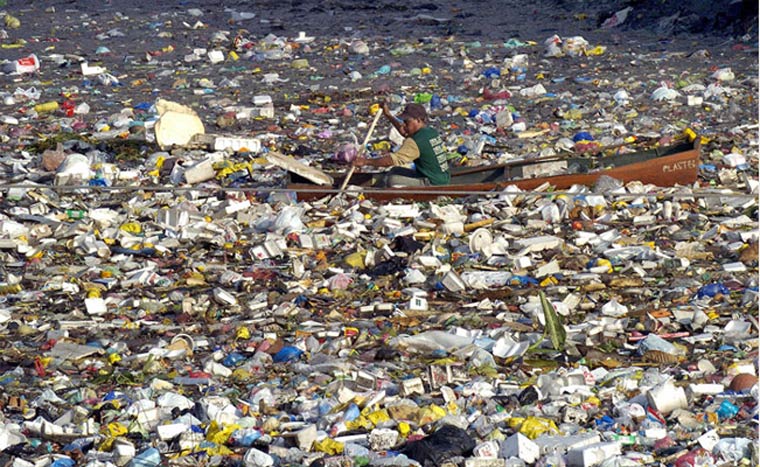 photo courtesy of Maui Surfer Girls
This picture doesn't make you want to spend a day at the beach swimming in the ocean, does it? Ugh. What are we doing to our environment? It is a mess and there are days I want to crawl back into bed and give up, but there are always things we can do.
One very simple action is say "NO!" to the plastic bag at your local drug store, grocery store, etc. Just stuff a few reusable bags into every purse you own. Or, what I do is keep a few reusable bags on the doorknob of my closet in our front hallway. Before I walk out of the apartment, it helps me remember to bring them along so I can say "NO!" to the plastic bag.
Until we ban plastic bags completely, it is going to be a hard habit for people to quit. However, the good news is that there are many communities that are banning plastic bags. Here is a great interactive map that lists the various communities around the world that are banning plastic bags. So, before we let the Great Pacific Garbage patch get any larger (it already contains 150 million tons of plastic and covers an area estimated to be about twice the size of the United States and it extends at least 100 feet deep), think twice about that plastic bag at the store and remember your reusable bag.
Also, you might want to check out Beth Terry's amazing blog My Plastic Free Life. Great ideas about living without plastic.
Francesca Olivieri is co-founder of sage baby, an online eco-friendly baby store offering everything from organic clothes and skin care to furniture. She also runs a green consulting business; blogs for Whole Living and The Family Groove; and contributes to Daily Candy Kids, YogaCity, Citiscoop, and NRDC's Simple Steps. Please visit her website at FrancescaOlivieri.com.