The Doris Duke Charitable Foundation, a national leader in philanthropy to enhance the quality of people's lives, has provided a $100,000 grant to Scenic Hudson—underscoring the power of our work and the importance of the valley's farmland.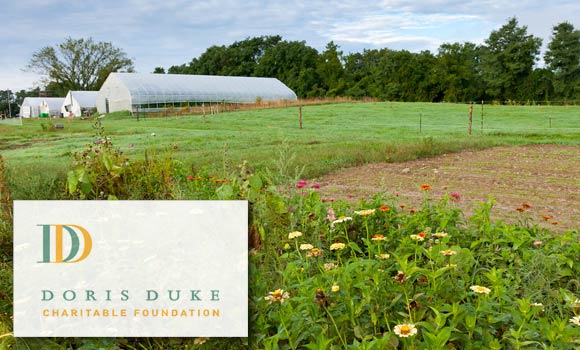 The grant will enable Scenic Hudson to pursue two inventive programs. For the first time in the valley, Scenic Hudson will define specific priorities for protecting farmland on a parcel-by-parcel scale. Also by virtue of this much-needed support, Scenic Hudson will research and promote specific means for building the capacity of municipal and county governments to invest in keeping land in agriculture. This part of the initiative will seek to foster greater farmland preservation collaborations between municipalities and land trusts, state and federal government and private donors.
Scenic Hudson, which has invested $19.5 million in working with farm families to conserve and enhance their operations, understands that farms are vital for providing healthy, local food and also as potent small businesses in the economy. Scenic Hudson sees room to expand the economic power of valley farms because in New York City alone the unmet demand for regionally produced foods approaches $600 million annually.
See this press release for additional details.